The New Professional Award is an honor presented to an individual by the Central Michigan Chapter of the Public Relations Society of America (CMPRSA) at the end of each year – to be formally awarded at CMPRSA's PACE Awards. This award recognizes a new professional (five years or less in the field of public relations) as a rising star in the field in mid-Michigan. The nomination process is a peer-driven system — new professionals will be nominated by other new professionals. Entries are anonymously judged by public relations professionals within the CMPRSA chapter.
Award Criteria
To be considered for the New Professional Award, nominees must be:
A paid member of the CMPRSA chapter

Have 5 years or less experience in the public relations field.
CLICK HERE TO NOMINATE A NEW PRO! 
Award Deadline
The deadline for 2023 CMPRSA New Professional Award nominations is March 31, 2023 at 11:59 p.m.
The winner be recognized at the 2023 PACE Awards on May 4, 2023.
If you are interested in learning more about the CMPRSA New Professionals or have questions about the award, please contact Haley Jones at [email protected].
Past Recipients
2019, Breanna Moore
2018, Greg Rokisky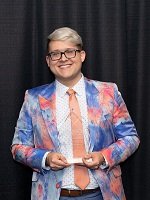 2017, Camara Lewis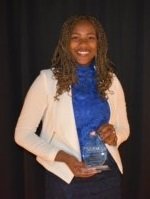 2016, Herasanna Richards