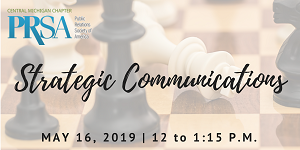 Communications professionals can find themselves in a rut of executing marketing and social media tactics without serving the organization's larger mission.
Those day-to-day tasks — helping with a last-minute deadline, responding to customer concern, or promoting an upcoming event/campaign/partnership/effort — aren't going to disappear, but how can we tackle them from a strategic perspective to ensure we are best serving our organizations? And how can leaders ensure they are supporting younger staff who yearn for ways to become more strategic?
The art of strategic communications comes from many years of experience in business with a keen understanding of forever-changing external forces, the competition, and how a decision in one area of the business might affect another.
Scott Monty, marketing and communications consultant, professional speaker, and first head of social media at Ford Motor Company, will share best practices to develop strategic communications and social media mindset, and how leaders can instill strategic thinking in teams.
About the Presenter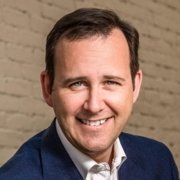 Scott Monty is an internationally recognized Fortune 10 leader whose background in classics positioned him to see through the shiny objects and drill down to understand the common human needs from throughout history that still drive us all. He was ranked by The Economist as #1 atop the list 25 Social Business Leaders and Alan Mulally, the CEO of Ford Motor Company, called him "a visionary."
Scott speaks to and advises executives on understanding trends while embracing the timeless wisdom of human nature through classical literature, philosophy, and history.
Scott spent six years as an executive at Ford Motor Company, where he helped turn the company around with an uncanny ability to merge technology with humanity. He served as a strategic adviser across a variety of business functions, leading the company's global social media strategy. He also has a another decade and a half of experience in communications and marketing agencies. Scott's clients have included Walmart, IBM, McDonalds, Coca-Cola, and Google, and The Economist ranked him as #1 atop the list of 25 Social Business Leaders.
Not a Member?
The Central Michigan chapter offers exciting opportunities for networking and professional development to public relations professionals in the greater Lansing area. With a membership of more than 150 area communicators, CMPRSA meetings are a place to always meet someone new, but establish valuable connections over time as well. A diverse membership of young and seasoned professionals, a stimulating mix of programs and opportunities for involvement make CMPRSA the ideal organization to invest your time and resources.
Like us on Facebook and follow us on Twitter. Be sure to search hashtag #CMPRSA for member news, chapter updates and information on our upcoming events.