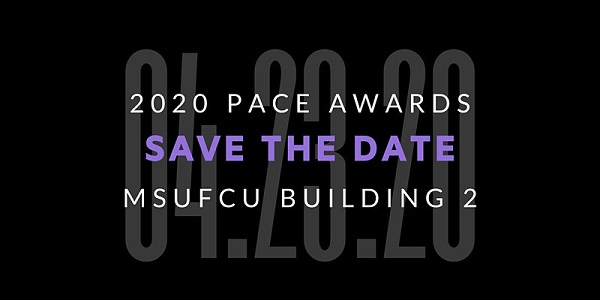 The number of confirmed COVID-19 cases in Michigan continues to rise. With more and more organizations transitioning to Work From Home (WFH) environments, schools closing and other precautions being taken to promote social distancing, the Central Michigan PRSA chapter wants to keep the best interest of its members in mind and mitigate as much fear and uncertainty as possible.
We are looking at alternative options for the 2020 PACE Awards. Until that decision has been made, the 2020 PACE Awards have been postponed. Any ticket sales will be transferred to our rescheduled date or refunded. We'll provide ample communications regarding the next steps and ensuring our winners and sponsors are recognized.
We are taking this course of action to protect our members, sponsors, vendors and partners in accordance with CDC and state health guidelines as recommended. We are so thankful for your patience and understanding in the meantime.