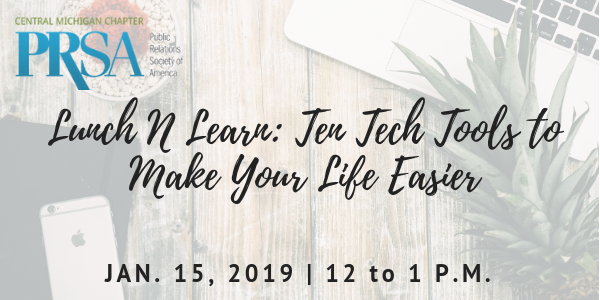 As PR pros, we have to live and breathe new and emerging technologies so we can always be "cutting edge" and "outside the box." But DANG is there a lot to follow and keep track of.
This session, originally seen at the 2018 PRSA International Conference, will break down the latest and greatest tech tools to help public relations practitioners research, develop, plan, manage, execute and measure campaigns and projects. Kate Snyder, APR, principal strategist of Piper & Gold Public Relations, will share tools used by in-house and agency teams across the nation including reviews, real-world examples and personal experiences.
Session attendees will walk away with a better understanding and practical applications for tools to make their lives easier, particularly low- and no-cost solutions.
About the Presenter
Kate Snyder, APR, is the principal strategist and owner of Piper & Gold Public Relations. She focuses her head and heart on creating communication that makes our world better for everyone. She is dedicated to uplifting women in business, she's a passionate advocate for the arts, and she makes it her mission to ensure those without a microphone are heard loud and clear.
Kate has built an award-winning business committed to doing big work in a small community, and her extensive PR expertise and passion will motivate you to do the same. She is regularly tapped to speak at conferences around the country on the importance of strategy in social media, building community relations programs and delivering media relations with a customer service attitude.
She earned a master's degree in integrated marketing and communications and a bachelor's degree in interdisciplinary humanities and teaches public relations at Michigan State University and several other institutions.
Not a Member?
The Central Michigan chapter offers exciting opportunities for networking and professional development to public relations professionals in the greater Lansing area. With a membership of more than 150 area communicators, CMPRSA meetings are a place to always meet someone new, but establish valuable connections over time as well. A diverse membership of young and seasoned professionals, a stimulating mix of programs and opportunities for involvement make CMPRSA the ideal organization to invest your time and resources.