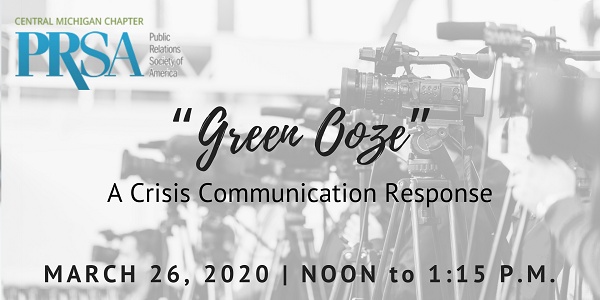 The number of confirmed COVID-19 cases in Michigan continues to rise. With more and more organizations transitioning to Work From Home (WFH) environments, schools closing and other precautions being taken to promote social distancing, the Central Michigan PRSA chapter wants to keep the best interest of its members in mind and mitigate as much fear and uncertainty as possible. We are looking at alternative options for the 2020 PACE Awards.
To fall in line with Gov. Whitmer's Executive Orders and recommendations in accordance with the CDC to prevent the spread of COVID-19, we have decided to postpone all events in March and April.
Refunds will be processed for this event. We are already working with our speaker to reschedule, so please watch your inbox for updated event dates in the future!