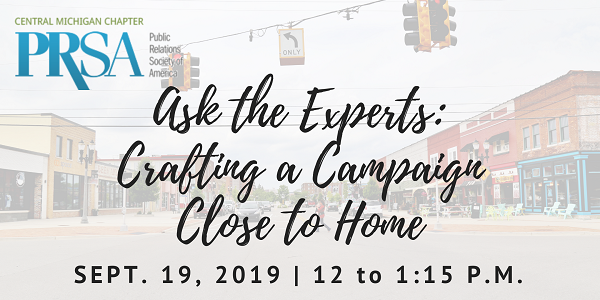 When your audience is right in your own backyard, the pressure is on to deliver a high-quality campaign that gets results for your organization.
Join your CMPRSA peers for lunch and a chance to learn from local organizations that have launched high-profile campaigns here in the #LoveLansing community. Learn how the campaign strategies were developed, how they engaged community partners, and the lessons they learned along the way. Bring your questions for this interactive session that's meant to inspire and inform your future projects.
ABOUT THE SPEAKERS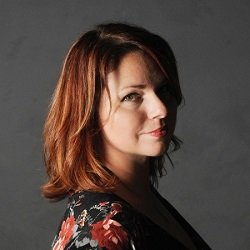 Jennifer Estill, Redhead Design Studio
Jennifer Estill is owner and creative director of Redhead Design Studio—a strategy, marketing and creative development shop in Old Town, Lansing. There, she helps build brands and advocacy campaigns that speak to audiences in meaningful ways.
Her firm handled the creation and launch of the City of Lansing's new logoand surrounding brand campaign, which launched in early 2019 and included successful logo wear pop-up shops, an inspiring social media presence and more.
Estill believes the best communications and marketing solutions are found at the intersection of critical thinking, strategy, creativity and logic. Jennifer has served a variety of clients in both the for-profit and non-profit sectors, such as the United Dairy Industry of Michigan, Michigan State University, and Natural Resources Defense Council. Her works has garnered numerous awards for creativity and excellence.
Jen graduated from Michigan State University with a degree in Journalism. She is cohost of the Speak Easy Podcast, which explores the intricacies of leadership in the creative industry.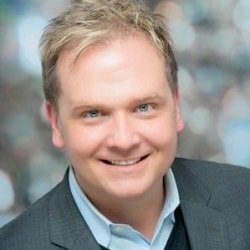 Bob Hoffman, Wharton Center for Performing Arts
Bob Hoffman is the Public Relations Manager for Wharton Center for Performing Arts, a position he has held for more than 18 years. He is also co-anchor of FOX 47's MORNING BLEND, Mid-Michigan's local, morning talk show. Bob has been involved with media his entire career starting out as a producer at WLNS TV 6 after graduating from Michigan State University in 1993 and moving up to reporter and then to anchor before accepting his position at Wharton Center.
In addition to local and statewide campaigns for each of the Wharton's events throughout the year, the center also rebranded in 2017 with a goal to inspire the minds and move the souls of patrons, students, staff, volunteers and the community.
Hoffman is a graduate of Michigan State University and also the founder of ePIFanyNow, an organization that seeks to create a revolution of positive transformational experiences through exponential acts of kindness.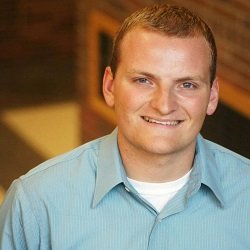 Josh Holliday, Lansing Ignite
Josh Holliday is a passionate and creative young professional constantly seeking ways to tackle new and unique challenges. A proud graduate of Michigan State University, with a Bachelor of Arts in Advertising from the College of Communication Arts and Sciences, he has a strong background in community development and arts management, with a keen focus on marketing approaches through brand management and digital media. Today, he strives to provide world-class experiences in Michigan's capitol city.
Josh is currently the Director of Marketing for Lansing Ignite, Lansing's very own professional soccer team, instrumental in the launch of their inaugural season in Downtown Lansing at Cooley Law School Stadium.
VENUE SPONSOR
Thank you to our event venue sponsor, Martin Waymire. Martin Waymire is one of Michigan's top public relations firms, specializing in strategic communications, digital marketing and issue advocacy. Learn more at www.MartinWaymire.com.
NOT A MEMBER?
The Central Michigan chapter offers exciting opportunities for networking and professional development to public relations professionals in the greater Lansing area. With a membership of more than 150 area communicators, CMPRSA meetings are a place to always meet someone new, but establish valuable connections over time as well. A diverse membership of young and seasoned professionals, a stimulating mix of programs and opportunities for involvement make CMPRSA the ideal organization to invest your time and resources.