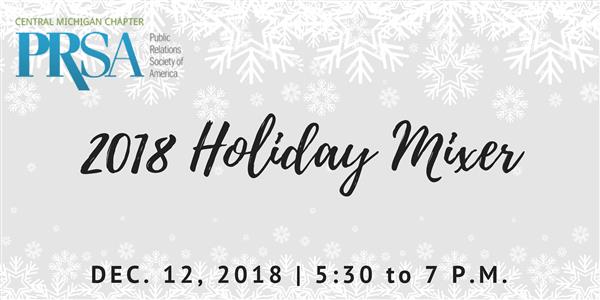 Raise a toast with your fellow PR professionals at our annual Holiday Mixer! Enjoy the festive atmosphere in downtown Lansing and connect with your peers as we wrap up a successful year.
New this year: CMPRSA members and New Pros will celebrate together! To add to the festivities, we will announce the winner of the New Professionals Award and honor the recipient as we celebrate the successes of 2018 and look forward to 2019.
Join us upstairs at the loft space of the The Exchange. We'll provide the appetizers, you provide the cheer! This event is FREE for all CMPRSA members, PRSSA students, recent grads, interns, and both undergrad and grad students!